Our range of soft 100% cotton knit throw cushions add a graphic touch to any interior. It's easy to mix and match from different collections with our versatile colour palette.
We've reimagined some our best-selling styles in new colours.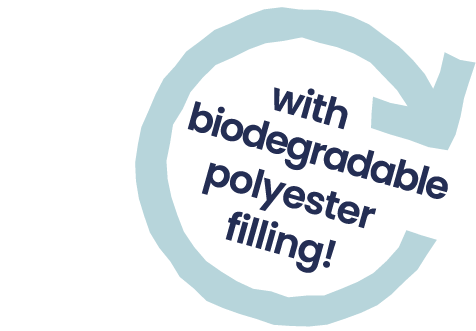 First in the UK market, we are thrilled to tell you that this Autumn 90% of our kids products are filled with BIODEGRADABLE POLYESTER and by Spring 2024 every product will be filled using this groundbreaking stuffing!
Shop Online

Our online store lets you browse, order and buy online with ease.

Next Day Shipping

We aim to get your order out as quickly as possible and sent with next day shipping.

Only £150 MOQ

Our MOQ is £150 and you must order a minimum of 2pc per style.
"I absolutely LOVE these pillows! The quality and price are unmatched. I recently found them and thought I would go ahead and give them a try, and literally sold out within a week and they have been just as strong ever since. HIGHLY recommend!"
Lancelotti Homewares, NYC

We Choose Love

We donate 5% profits to Choose Love, a charity which helps people in their greatest hours of need.

"Sophie is one of those brands that has surprised me in every way possible! I've had the dish cloths and rainbow pillows sell out multiple times. The quality is so soft and lovely, the packaging is simple and fuss-free. Ships quickly!"
The Found House, Phoenix